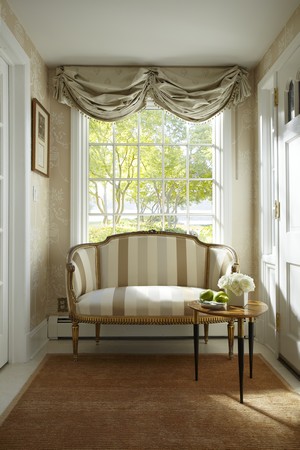 What Makes Renewal by Andersen® the Best Window Company?
When searching for a window company in Montana, the many choices available can be overwhelming. But there is one window company that stands out from the rest: Renewal by Andersen® of Montana.
There are countless reasons why you should choose Renewal by Andersen® for your replacement windows, including high-quality construction, industry-leading warranties, and superior customer service. Add in the benefits of our exclusive Fibrex® frame material and our High Performance™ Low-E4® SmartSun™ glass and you'll quickly see why our customers enjoy beautiful, durable, energy-efficient replacement windows to improve the look and feel of their homes.
More reasons to choose Renewal by Andersen of Montana:
Save money on energy bills: Forget those rising energy bills that are costing you more and more. Simply replacing your old drafty windows with new energy efficient ones will help you save the environment and keep more money in your wallet. In fact, Renewal by Andersen's High Performance™ Low-E4® SmartSun™ glass is 70% more energy efficient in summer and 45% more energy efficient in winter as compared to ordinary dual panel glass.*
Low Maintenance: Are you tired of painting every few years? We thought so. You don't have to paint your window frames ever again because we offer Renewal by Andersen's exclusive Fibrex® material which lasts longer and looks better than standard vinyl, plus it consistently outperforms other window frames. While wood or vinyl windows can break down over time, our signature Fibrex® material never requires painting and will not crack, pit, corrode, or rot.*
Long-Lasting Warranties: It's time you protected your investment with warranties that actually mean something. Renewal by Andersen has some of the strongest window and door replacement limited warranties you will ever find.**
Get in Touch for a FREE Window Replacement Estimate Now
Choose the window company with the best reputation for expertise when it comes to window and door replacement. Get a free, no-obligation estimate when you call us at (406) 259-3944. We are located at 619 Daniel St Billings, MT 59101 for your convenience.
*Values are based on comparison of Renewal by Andersen® double-hung inserted window SHGC to the SHGC for clear dual pane glass non-metal frame default values from the 2006 and 2009 International Energy Conservation Code.
**See the Renewal by Andersen® 20/2/10 limited warranty for details.
"Renewal by Andersen" and all other marks where denoted are trademarks of Andersen Corporation. © 2017 Andersen Corporation. All right reserved.