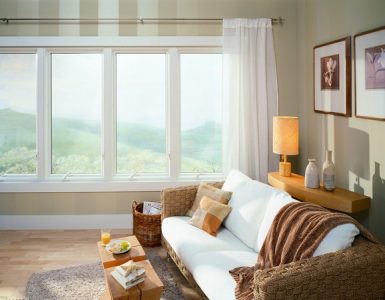 Casement Windows Save Space and Energy!
Every home has a room — perhaps a basement or craft room — that doesn't get much natural light. It's either too small to have a large window or it simply doesn't have the space for any window at all. For those cramped spaces, the solution is a casement window.
We can connect you with the best casement windows for your needs thanks to the commitment and local expertise of Renewal by Andersen® of Montana. Our casement windows are not only sleek and stylish, they're highly functional as well. Illuminate your dark spaces and enjoy more sunlight and better ventilation. Even kitchens and bathrooms can benefit from the addition of a casement window. Add them to hard-to-reach spaces, such as above a kitchen sink, in a basement, above cabinets and counters, or above furniture.
Our windows encourage the flow of fresh air into your home with windows that are available in a variety of styles. Renewal by Andersen of Montana installs advanced materials like our exclusive Fibrex® frame material and High Performance™ Low-E4®. These advanced materials allow for the best in energy efficiency as well as unparalleled durability that you simply can't find with wood or aluminum windows. Did you know our available High Performance™ Low-E4® SmartSun™ glass is 70% more energy efficient in summer and 45% more energy efficient in winter as compared to ordinary dual pane glass*?
As your exclusive, local Renewal by Andersen window company in Billings MT and surrounding towns, you can feel good about relying on us to install high-quality casement windows featuring one of the strongest window and door replacement limited warranties you will ever find.**
One Phone Call Gets You a FREE Estimate on Casement Windows
For a free estimate and consultation, call Renewal by Andersen of Montana at (406) 259-3944. We are centrally located at 619 Daniel St Billings, MT 59101 for your convenience.
*Values are based on comparison of Renewal by Andersen® double-hung inserted window SHGC to the SHGC for clear dual pane glass non-metal frame default values from the 2006 and 2009 International Energy Conservation Code.
**See the Renewal by Andersen® 20/2/10 limited warranty for details.
"Renewal by Andersen" and all other marks where denoted are trademarks of Andersen Corporation. © 2017 Andersen Corporation. All right reserved.