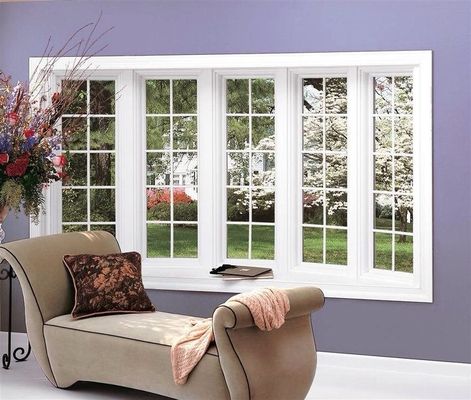 Bay or Bow Windows Complement Any Home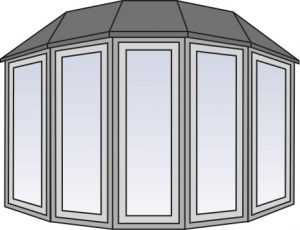 When you're looking to expand your view and beautify your home, bay and bow windows make the perfect choice. They complement any decor, plus they give you more of a gorgeous view and help you save on energy bills. Where can you get such a high-quality product? Renewal by Andersen® of Montana!
We offer a variety of bay and bow replacement windows that offer a more extensive glass area than standard windows, allowing you to transform the look of your home from the inside and out. No costly renovations, no big maintenance requirements. Just beautiful, durable bow and bay windows.
Featuring more depth and character than a simple one-dimensional window, your bay or bow window will look perfect in any large space, such as the living room, dining room or great room. And because they extend outward, you get the multi-dimensional feel you want plus more natural illumination.
There are slight differences between bow and bay windows:
Bow Windows:

This type of window has three tall frames that form a smooth curve pushing outward from your home.

Bay Windows:

This type is similar but has three to four window panels that extend outward in a linear pattern. Either type allows you to add a shelf or seat for extra comfort or display space.
Combined with our patented Fibrex® frame material, you get even more durability than windows from the competition, featuring the strength of wood, vinyl or aluminum frames combined. Due to a thinner frame width, you are treated to more surface area through which to see outside. Renewal by Andersen's High Performance™ Low-E4® SmartSun™ glass is the most energy efficient glass we have ever offered, at 70% more energy efficient in summer and 45% more energy efficient in winter as compared to ordinary dual panel glass.* Our SmartSun™ coating is ideal for preventing fading of your carpets and furniture from the sun.
All of Renewal by Andersen of Montana bay and bow windows are protected by one of the strongest window and door replacement limited warranties you will ever find.**
Call Us for a FREE Estimate on Bay or Bow Windows
To learn more and to set up your free estimate and consultation, call Renewal by Andersen of Montana at (406) 259-3944. We are centrally located at 619 Daniel St. Billings, MT.
*Values are based on comparison of Renewal by Andersen® double-hung inserted window SHGC to the SHGC for clear dual pane glass non-metal frame default values from the 2006 and 2009 International Energy Conservation Code.
**See the Renewal by Andersen® 20/2/10 limited warranty for details.
"Renewal by Andersen" and all other marks where denoted are trademarks of Andersen Corporation. © 2017 Andersen Corporation. All right reserved.