Have Questions About Replacement Windows? We Have Answers!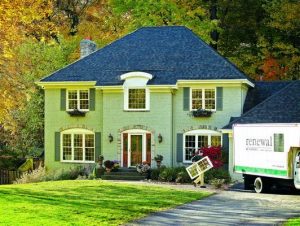 Renewal by Andersen® of Montana is happy to answer any questions you may have about our quality replacement windows. Here is a list of handy FAQs so you can make the best decisions possible when it comes to home improvement:
Q:  Why should windows have two to three panes of glass?
A:  Windows need more than one pane of glass to keep more heat inside the home in winter and cool air in summer. Multiple panes provide a thermal barrier that prevents energy leakage.
Q:  What does the NFRC label mean and why do I have to care about it?
A:  The NFRC stands for the National Fenestration Research Council. When you see this label, it tells you that the window has been put through extensive testing to ensure optimal energy efficiency. Each product gets rated by specific performance measures, illustrated on the label affixed to your new windows.
Q:  What is the best frame material for windows: wood or vinyl?
A: Each material has its benefits in terms of strength, durability, insulation value, maintenance, and appearance. While wood is great for that natural look, it can also rot, plus it needs to be painted every few years. And while vinyl windows are low maintenance, inexpensive and energy efficient, they tend to stick and warp.
Q:  How can new windows help me save on heating and cooling bills?
A:  You can actually save almost one-third on your monthly energy bills just by replacing your windows. A U.S. Department of Energy study showed that 30 percent or more of a home's energy is "lost" through inefficiently insulated windows and doors. Reduce that loss and you can reduce the need for fuel for heating and cooling.
Q:  Is there a coating that can be applied to my windows to shield from the effects of the sun?
A:  Yes. Renewal by Andersen's High Performance™ Low-E4® SmartSun™ glass is the most energy efficient glass we have ever offered, at 70% more energy efficient in summer and 45% more energy efficient in winter as compared to ordinary dual panel glass*.
Obtain a FREE Estimate on Window Replacement Today
Replacement windows are more affordable than you think. Call Renewal by Andersen of Montana at (406) 259-3944 for a free, no-obligation estimate. Our headquarters is located at 619 Daniel St Billings, MT 59101.
*Values are based on comparison of Renewal by Andersen® double-hung inserted window SHGC to the SHGC for clear dual pane glass non-metal frame default values from the 2006 and 2009 International Energy Conservation Code.
"Renewal by Andersen" and all other marks where denoted are trademarks of Andersen Corporation. © 2017 Andersen Corporation. All right reserved.