To find the right window contractor for your project, you need to hire a company that performs perfect window installations. Proper installation is essential to your replacement windows' lifespan and performance. Renewal by Andersen® of Montana is the leading window contractor in our local area because we understand its importance. Our installers consistently score the highest ratings in our customer satisfaction surveys because of their attention to detail and technical skill. Learn more here: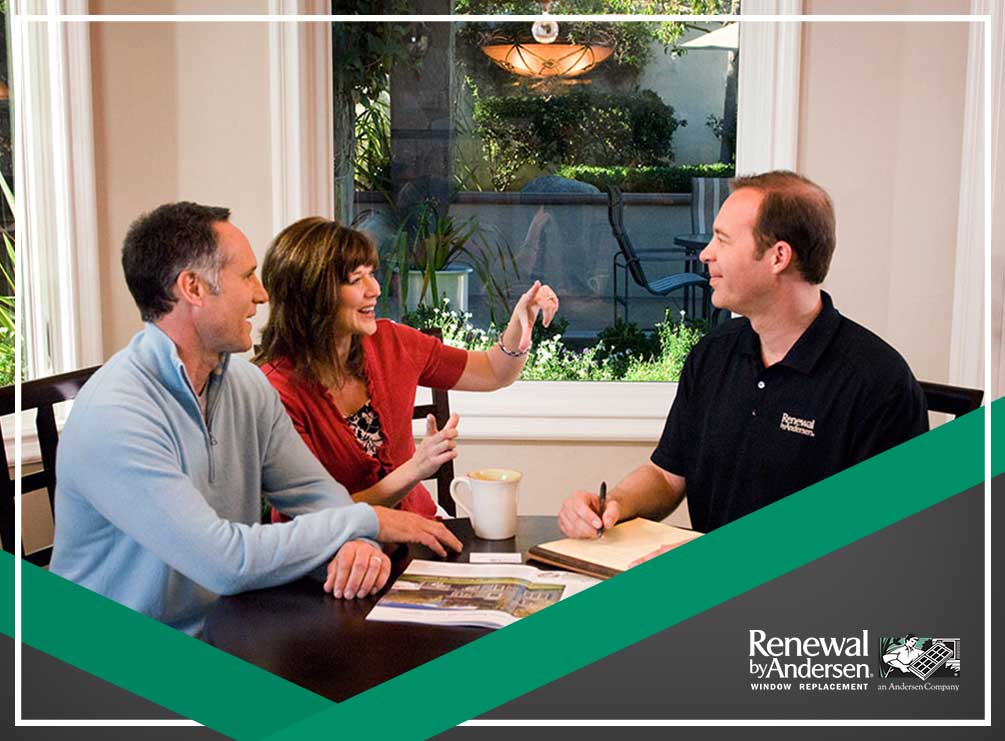 Perfect Window Installations
During our initial consultations, our team will inspect your windows, take exact technical measurements, and determine the best installation method for replacing them. We will then manufacture custom windows that will precisely fit your window openings. During installation, they will prepare the area, remove the old window, and inspect and repair damaged window frame components before installing your new window. Our sophisticated installation methods ensure that your new windows will perform according to our specifications.
Superior Window Frames
As a top window company, we also provide our customers with high-quality replacement windows that you won't find anywhere else. We manufacture our window frames from our exclusive Fibrex® material, which combines the best features of wood and vinyl. Like wood, it is strong, tough, and excellent at insulation. Like vinyl, it comes in a variety of colors and only requires minimal maintenance. Our Fibrex window frames will not chip, rot, corrode, peel, blister, or crack.
Energy-Efficient Glass
We also designed our windows to improve your home's energy efficiency. All of our windows come standard with our High-Performance™ Low-E4® glass that can save you up to 25% on your energy bills. It has a special low-emissivity coating that minimizes the amount of heat that can travel through the window glass. This helps keep you cool in summer and warm in winter. Since your interior temperature is more stable, your utility systems will consume less energy and you will save money.
Our perfect window installations and superior windows make us the leading choice for window replacement in our area. Renewal by Andersen of Montana has worked with thousands of homeowners over the years. We will provide you with a hassle-free and quick window replacement experience. We serve many communities including Billings, Bozeman, and Miles City. Call us at (406) 259-3944 to learn more about our products and services. You can also ask for a free in-home consultation.