Most windows are engineered to withstand the ravages of time and external elements. However, some window frames might start showing signs of decay earlier than expected. Custom windows expert Renewal by Andersen® of Montana helps you identify the factors that cause your windows to rot prematurely.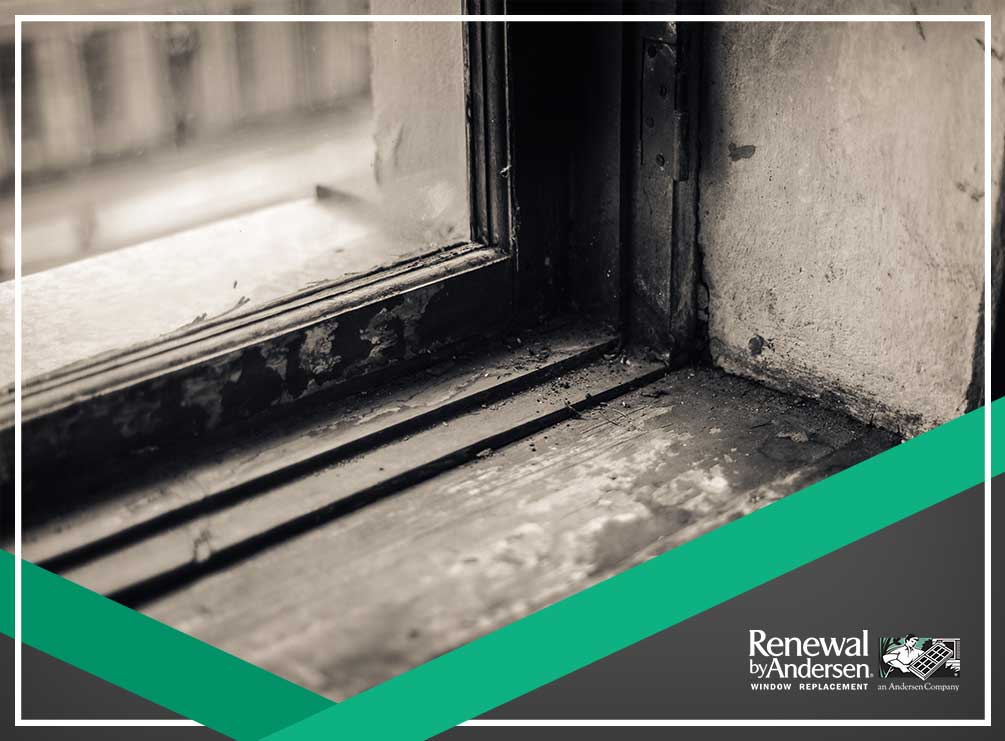 Neglect
Regardless of when they were installed and what material was used, windows should be given a certain level of upkeep if you want to maintain their optimal performance. Rot is caused by various factors, but one of the most prominent causes are pests. A termite infestation is damaging especially for wood window frames. Unfortunately, it might already be too late by the time you notice the deterioration. To ensure long-lasting windows, the best thing you can do is be proactive about their maintenance.
Water Damage
Another leading cause of premature rot is water damage, whether as a result of extreme weather or other external factors. One such external factor is your A/C system. Air conditioning that has been installed directly on top of your window sill can cause gradual disintegration, and might prompt the need for a replacement window earlier than normal.
Design
Don't be alarmed if you see a small, precise opening at the bottom of your window frame. This feature is essential for your windows, and it's called a weep hole. Its primary purpose is to divert the water from the sills. Weep holes should be kept unobstructed by paint or caulk. Vinyl windows require weep holes so the water that the grooves collect can be drained. Consult your contractor if you don't see any weep holes on your window frames.
Renewal by Andersen® of Montana recommends Fibrex® for rot-free windows. This wonder material is perfect for all window types, from double-hung to casement windows. Since Fibrex is resistant to decay and will not fade, flake, peel or crack, you never have to worry about premature rotting in your windows ever again. You can call us at (406) 259-3944 for more details about our superb products and services.