Vinyl is a versatile material with a long list of applications in the window replacement industry. The demand for vinyl frames has increased steadily over the years. This is in part because of its availability and low manufacturing costs. However, for all its advantages, it does have known limitations.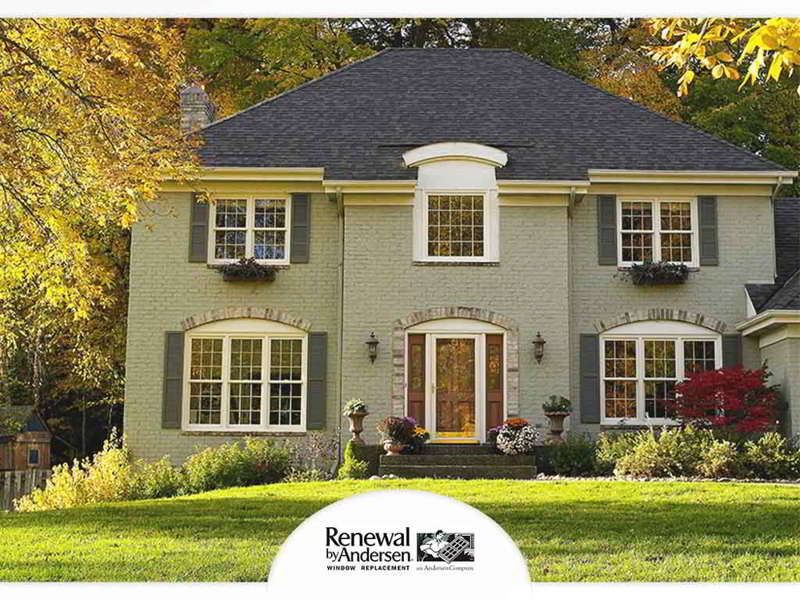 Our professionals at Renewal by Andersen® – Montana have studied vinyl replacement windows closely to give you a deeper look at this popular material and its accompanying list of pros and cons.
Aesthetics and Appeal
As a type of thermoplastic polymer, vinyl can be molded into a variety of different finishes and trims. As far as looks are concerned, vinyl can certainly hold a candle to most other types of material. Usage in common styles such as double-hung or sliding windows have only increased the demand for this material and you can expect more households to take advantage of it in the coming years.
Durability and Strength
While vinyl outranks wood when it comes to maintenance needs, its life span is dwarfed by other more durable alternatives. Renewal by Andersen has developed an exclusive material that combines all the advantages of vinyl and wood, minus their drawbacks. Fibrex® is produced from a composite of vinyl and reclaimed wood fibers, giving it that beautiful wood grain texture and vinyl toughness.
Fibrex Frames
Stronger frames mean Renewal by Andersen windows require less material to hold together the window's structure. This ensures that our customers get maximum glass area for a much better view of the outdoors.
At Renewal by Andersen – Montana, we are your leading provider of quality casement, bay, and picture windows, as well as other custom window styles. Give us a call at (406) 259-3944 or fill out our online contact form to schedule a free in-home consultation and request an estimate today. We serve homeowners in Anaconda, and the surrounding areas in Montana.