Sliding patio doors rank higher than most replacement window options and other types of doors when it comes to security risks. Their easy operation and simple mechanism lend themselves freely to being exploited without much difficulty.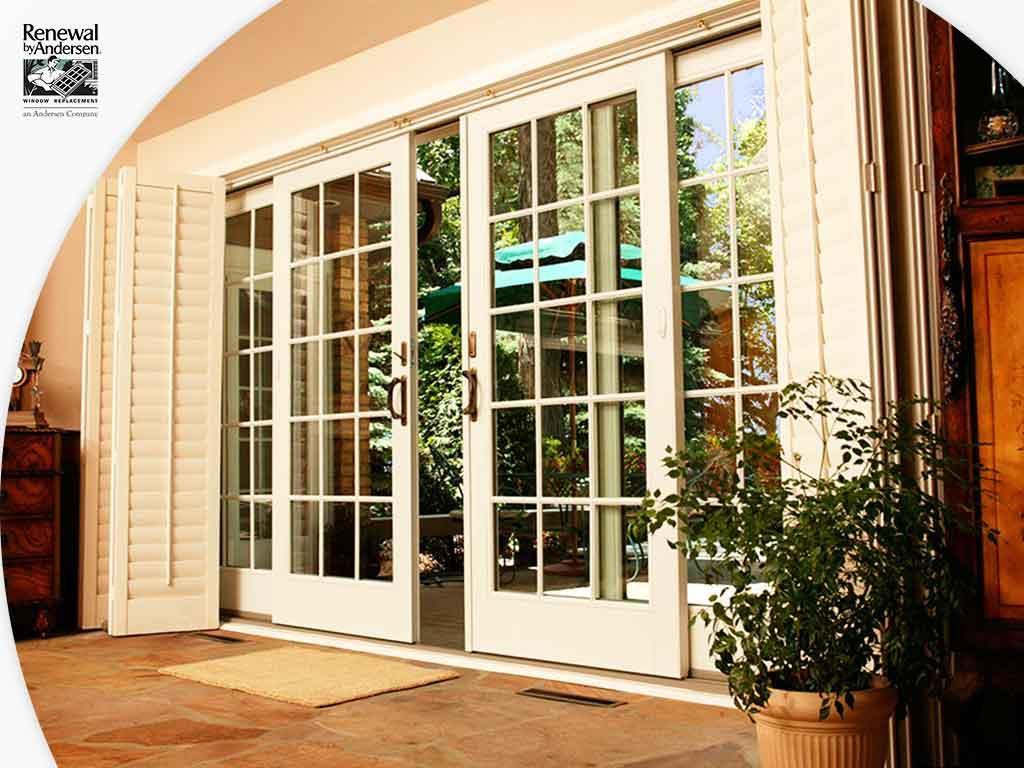 Yet, many homeowners remain attracted to the elegant design of sliding patio doors. The good news is that familiarizing yourself with a few of the most common security problems of this type of door is the first step in reinforcing your home against intruders. Let our professionals at Renewal by Andersen® of Montana show you a few problems your sliding doors may have.
Advanced Locks
The number one vulnerability of sliding patio doors lies in their locking mechanisms. Many models are secured by a simple latch that's just a little too simple to deter would-be trespassers. Our designers at Renewal by Andersen recognizes this common weakness and have come up with a line of advanced sliding locks that are tested to be stronger and more secure than most other locks. Our accessories are not just for sliding doors. In fact, we use our latches in almost all our operable windows such as double-hung, sliding and casement windows.
Easily Obscured
Patio doors are typically installed in areas that are not easily seen. It's rare for homeowners to choose sliding doors for visible areas in their home, and practically no-one uses them in the front of their house. Unfortunately, this placement encourages intruders to take these side entrances. You can work around this problem by installing motion detectors, burglar alarms and surveillance cameras in areas that are not readily visible.
Protect your home with Renewal by Andersen of Montana, your trusted provider of secure patio doors and replacement and custom windows. Give us a call today at (406) 259-3944 or fill out our online contact form to schedule an in-home consultation and request an estimate, absolutely free.