Choosing picture windows for bathrooms may sound counterintuitive, given that privacy and ventilation are important requirements. But with the right size and placement, you can enjoy the benefits of a daylit bathroom while fulfilling its basic requirements. Read on as we give you a closer look at how this can be achieved.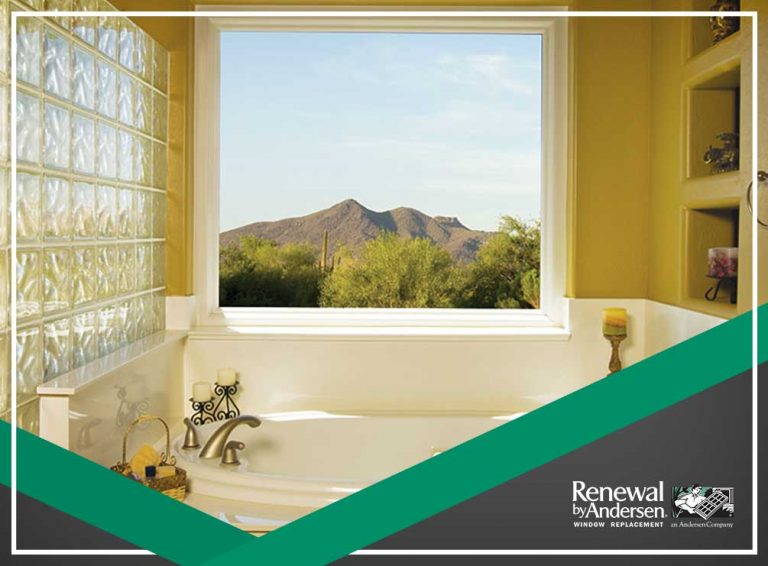 What Is Daylighting?
Daylighting is the practice of using natural light to illuminate indoor spaces, by choosing window styles with large glass areas. In addition to reducing your dependency on electrical indoor lighting – which can have a positive effect on your monthly energy consumption – it can help make your indoor spaces look bigger. Daylighting also has known health benefits, particularly in encouraging regular sleep hours through exposure to daytime-nighttime cycles.
Picture windows are the ideal window styles for daylighting because, among all window styles, they have the largest glass area. They are also the most energy-efficient, as don't have sashes that can introduce heat leaks. If your bathroom happens to be facing a beautiful view, it would be a waste not to capture it with a picture windows.
Picture Windows In Bathrooms
Picture windows are not everyone's first window replacement choice for their bathrooms because they don't provide much privacy, especially when installed within view of the neighbors or the street. Bathrooms likewise require operable windows for ventilation, in order to vent out excess moisture.
To ensure ventilation, you can choose to have a small operable window, such as an awning or sliding window, mulled with the main picture window. Larger bathrooms that can accommodate multiple windows can have one operable window on one side, then picture windows for the rest. To control your privacy without compromising daylighting, choose curtains made of lace or similarly sheer material.
All Renewal by Andersen® replacement windows feature our High-Performance™ Low-E4® glass. Thanks to their low-emissivity (Low E) coatings, you can let as much sunshine as you want, while blocking unwanted UV rays and heat from the sun – ultimately, what you get is a comfortable and naturally lit bathroom.
To learn more about picture windows and other popular window styles such as sliding windows, call Renewal by Andersen of Montana today at (406) 259-3944. You can also fill out our contact form to schedule a free in-home consultation.