With the plethora of styles available for window replacement, it's not uncommon to get the different designs mixed up. Many still get bow and bay windows confused with one another, and single and double-hung windows are essentially the same thing, save for the latter's extra sash.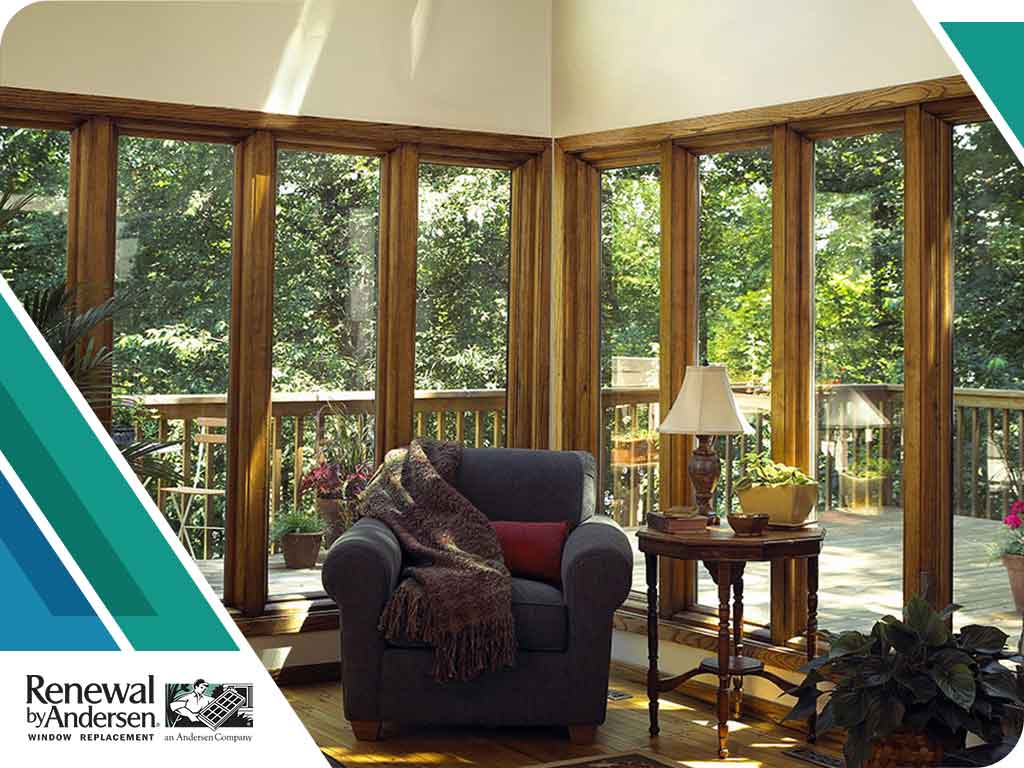 In this post, Renewal by Andersen® of Montana discusses the differences between fixed and picture windows – two window styles that look similar but are actually different from one another.
Picture Windows
Also known as "direct set" windows, picture windows are non-operational and feature a low profile frame to maximize the glass surface. Unobstructed views are its defining feature, and are commonly used as decorative windows or focal points in living rooms and bedrooms.
This window design is also one of the more customizable styles available, and is frequently paired with operational windows. Bay windows, for example, feature one large picture window bordered by two operational ones, while many entry doors are often paired with it – especially if the door lacks glass.
Fixed Windows
These windows are also non-operational and look just like picture windows except for the frame size. Fixed windows have larger and slightly thicker window frames as they are often used to match the sitelines of operational windows. Because of this, their glass area isn't as expansive but they still let in more light and views than other window designs.
Because fixed windows have a more exposed window frame, they appear bolder and more defined. This trait makes them great choices for contemporary and modern homes as they add some architectural detail to an otherwise minimalist house design.
At Renewal by Andersen of Montana, all the windows we offer – from picture to sliding windows, are made with high-quality materials and high-performance glass for maximum beauty and better energy efficiency. Give us a call at (406) 259-3944 for more information on our services.