You probably notice your windows sweating more than usual as soon as the temperatures drop. Instinct would likely tell you to wipe them down, especially when they're excessively wet. If this situation persists and becomes too cumbersome, you might have a condensation problem.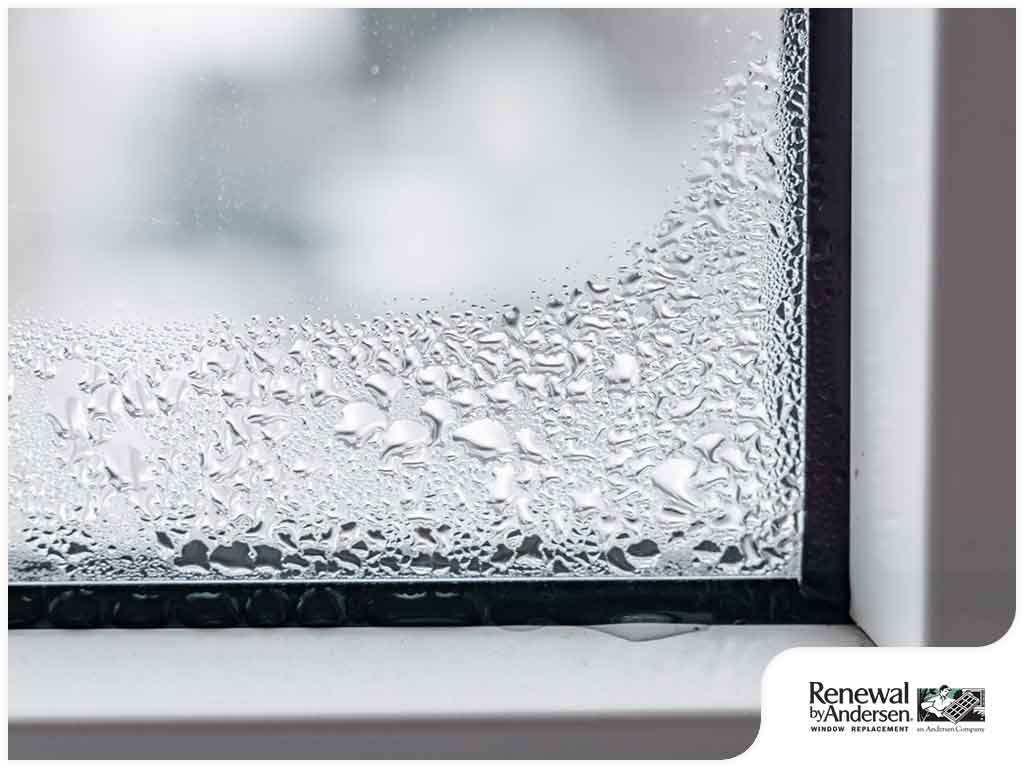 In this post, Renewal by Andersen® of Montana offers a brief explanation of how condensation can occur in your window.
How Does Condensation Happen?
During winter, the surfaces of your window tends to become frosty because of the cold temperatures. When warm indoor air meets the cold window surfaces, this then results in condensation on the glass.
Of course, moisture is often a source of problems. If you neglect the issue for some time, you'll likely find damage on your window, such as peeling, rotting, and mold or mildew growth. If you notice any of these signs on your window or you suspect your window is already up for replacement, you should call a window company to handle it.
What Can Be Done to Prevent It?
One long-term solution is to opt for a window with a high R-value. R-value refers to a window's resistance to heat conduction, and a higher value typically means the window has better capacity to handle humidity and prevent condensation.Another thing that you can do is ensure proper ventilation. For example, in your bathroom, you might want to keep the fan on for at least 15 minutes after you shower to help eliminate or minimize the moisture in the room.
Renewal by Andersen of Montana is a trusted window contractor by local customers. We offer a selection of high-quality replacement windows, and we can also customize according to your specific needs. Call us at (406) 259-3944 or fill out our contact form to request a free quote. We serve homeowners in Billings, MT.