The sliding windows prominently featured in sunrooms let you soak in the sun without being bothered by bugs or other pests. Due to its heavy use of glass windows, however, a sunroom can become freezing cold during winter and unbearably hot during summer. This, in turn, forces your HVAC system to work harder and consume more power.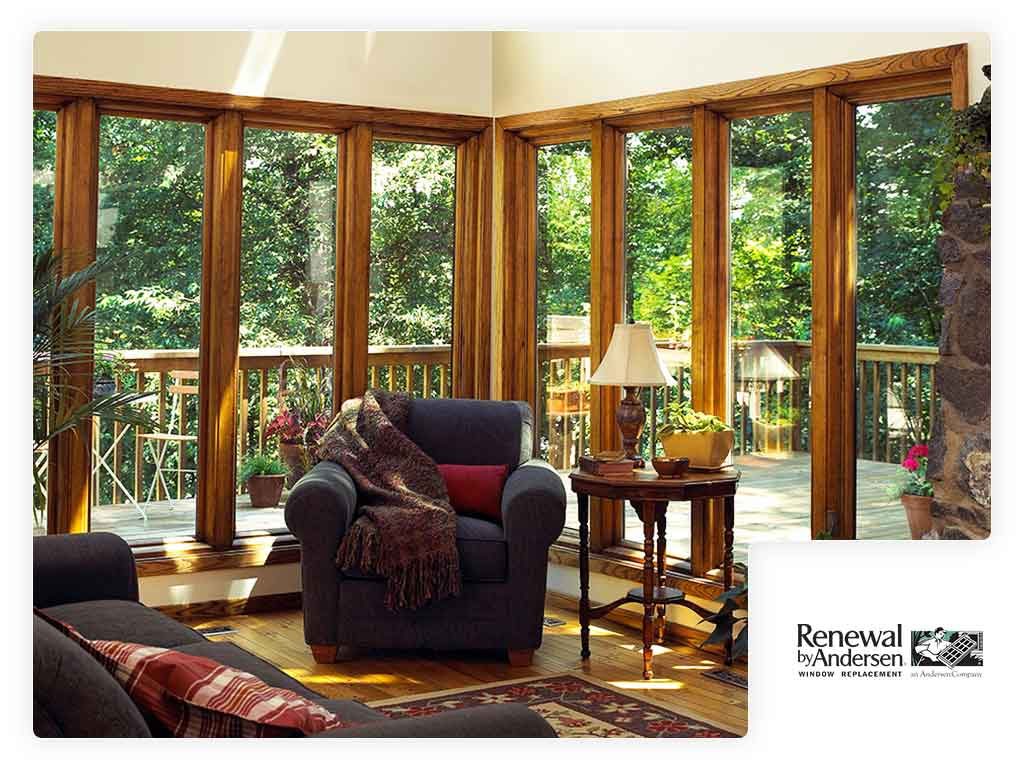 The best way to minimize these extreme temperature fluctuations and maintain a consistent temperature throughout the year is to increase the energy efficiency of your sunroom. Renewal by Andersen® of Montana, a top window contractor, shows you how.
Install an Energy-efficient Window Replacement
Choosing an energy-efficient window is relatively easy; all you have to do is look for one with an ENERGY STAR® label, but you need to be more particular when it comes to choosing windows for a sunroom, as these will be the room's primary source of insulation.
Look for the National Fenestration Rating Council (NFRC) label and find out what its U-factor and Solar Heat Gain Coefficient (SHGC) is. The U-factor gives you an idea about a window's ability to retain heat while the SHGC measures the amount of solar heat the window transmits. The lower the U-factor, the better a window can retain heat. The lower the SHGC, the less solar heat that can pass through a window.
Whether they're picture windows or sliding windows, windows with a U-factor of less than 0.3 are generally ideal for sunrooms. Those living in cold climates should choose a window with a high SHGC while those in warm climates should choose one with a lower SHGC.
Install Ceiling Fans and More Ventilation
Insulation and ventilation work hand-in-hand to maintain air circulation and consistent temperature in sunrooms. A ceiling fan can cool down your sunroom by venting out the warm air that tends to accumulate in the sunroom during summer.
It's important that energy-efficient windows are also installed properly, as warm or cold air can come in through gaps and cracks. That's why you should only hire qualified contractors, like Renewal by Andersen of Montana, to install your windows. To get a free estimate on window replacement, call (406) 259-3944 or fill out this form.