When you choose our replacement windows at Renewal by Andersen®, North America's largest door and window contractor and manufacturer, you're getting topnotch quality in terms of durability, efficiency and appeal. On their own, our Fibrex® trims and finishes can elevate your home's aesthetic; however, it doesn't hurt to complement them with a few window treatments to truly bring out your home's exceptional beauty.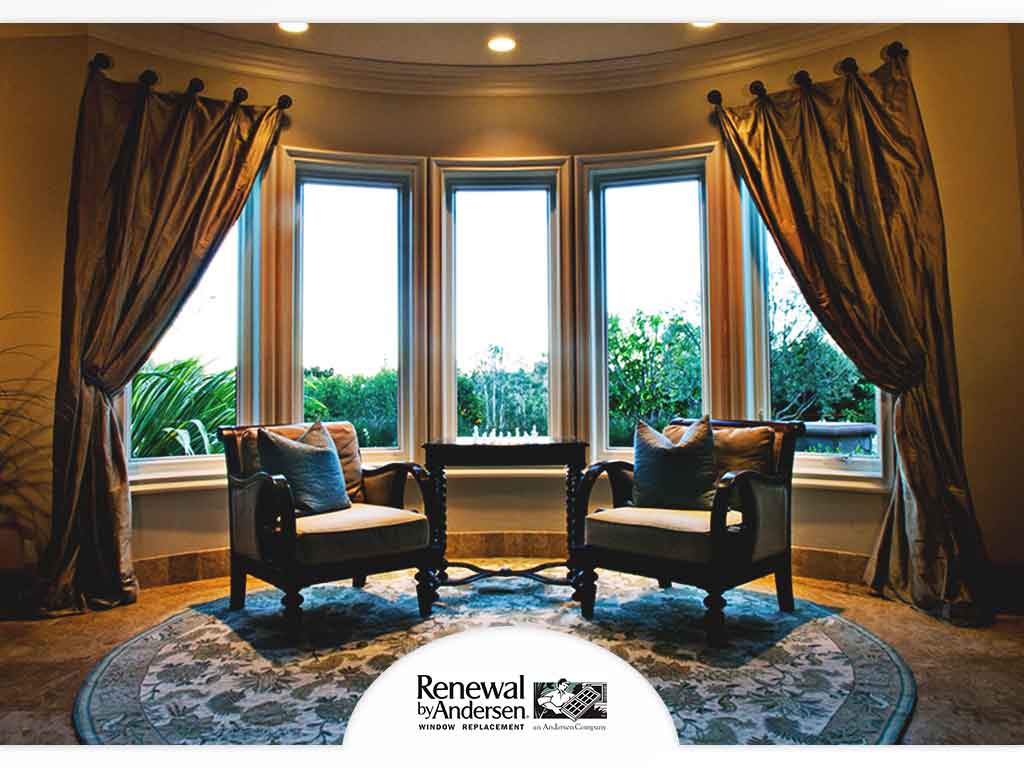 Let our expert design consultants at Renewal by Andersen – Montana show you how to dress up your windows with a few pointers on effective window treatments.
Rule of Thirds
There's a convention in visual design that recommends placing the focal point a third of the way from the border of the artwork. This is known as the Rule of Thirds. Generally speaking, this is a good way to set scales and proportions when choosing window treatments. For a professional designer or window company, the rule also suggests lumping together three or more similar elements for a more balanced visual.
Contrast and Unity
Contrasting is a go-to technique used by many designers to break up the monotony in any design. Using bold colors to punctuate gentler hues works wonders in ensuring a great composition. Alternatively, you can underline the design by choosing to unify the elements instead of contrasting them. This means if you choose to have more than one type of treatment (Roman shades, valances, etc.), you can tie them all up with one common component, say a consistent color or pattern.
Emphasizing Features
Custom windows can be hard to complement. You can choose to draw attention to or away from certain portions using your choice of window treatments. For example, use detailed patterns to take the focus away from arch windows. Alternatively, you can also use muted elements to allow the style to really shine.
From replacement windows to patio doors, Renewal by Andersen – Montana has you covered. We are your number one local provider of high-performance window and door products and services. Give us a call at (406) 259-3944 or fill out our online contact form to schedule a free in-home consultation and request an estimate today. We serve homeowners in Billings, MT.