Single- and double-hung windows are the most iconic window styles of all time. They may appear the same at a distance, but they have significant differences.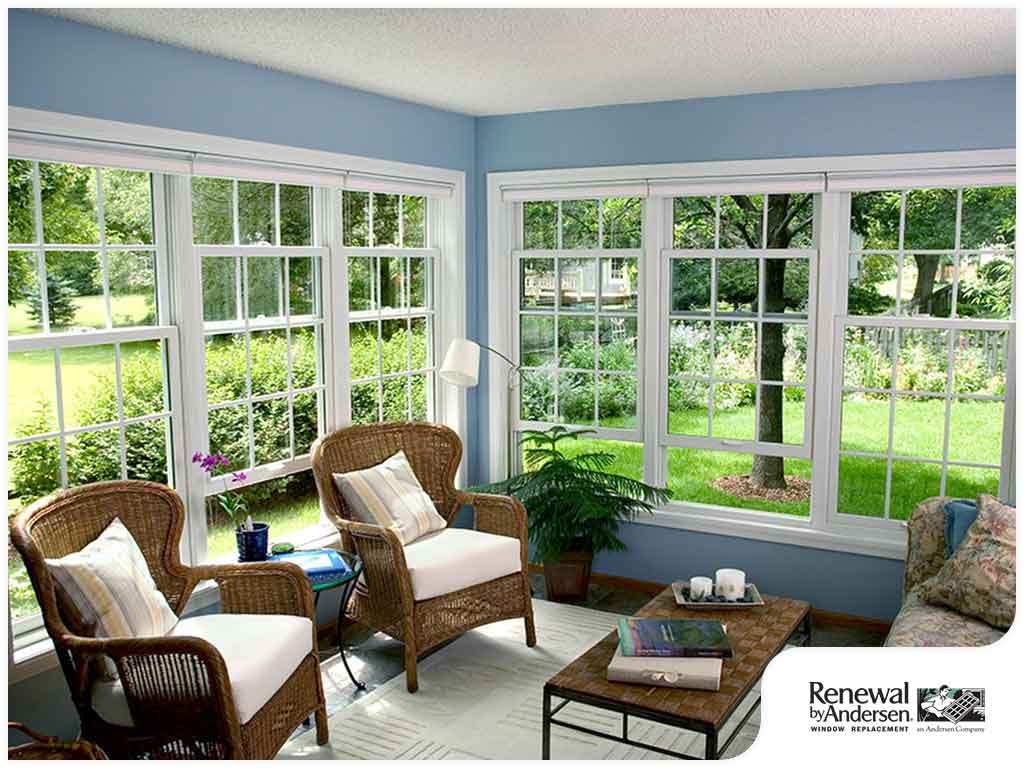 Read on to learn what makes these window styles different from each other and which one is best for your home.
Double-Hung vs. Single-Hung 
Both single- and double-hung windows are vertical-sliding windows that feature an upper and lower sash. A sash is a rectangular frame that contains the window glass. It may have smaller pieces or muntins that divide the glass.
In single-hung windows, only the bottom sash is operable while the top sash is stationary. With double-hung windows, both sashes move. When properly installed by an experienced window contractor, these windows can provide your home with added ventilation and improve its overall appeal.
Why Choose Double-Hung Windows
Double-hung is the most popular window style due to its beauty and ease of maintenance. These windows can have a tilt-in design, allowing you to clean them from inside your home. Single-hung windows can also have a tilt-in sash, but you still have to reach outside the window to clean the upper sash.
You can create a minor airflow by opening both sashes about halfway. This will let warmer air escape through the upper sash and the cooler air to enter through the lower sash. This can have a cooling effect in your indoor spaces.
Because double-hung windows have two locks and require a stronger, heavier frame, they are safer. They reduce the risk of accidents for small children and pets on the upper floors of your home since these windows can be opened from the top.
Renewal by Andersen® of Montana is the area's leading window company. We install some of the most energy-efficient windows in the industry, which are all backed with comprehensive warranties. Call us at (406) 259-3944 or fill out our contact form to get a free quote. We provide window replacement services in Billings and the surrounding areas.